Principali:
---
Honeywell
---
Instrumentacija, Ventili, Senzori, Resenja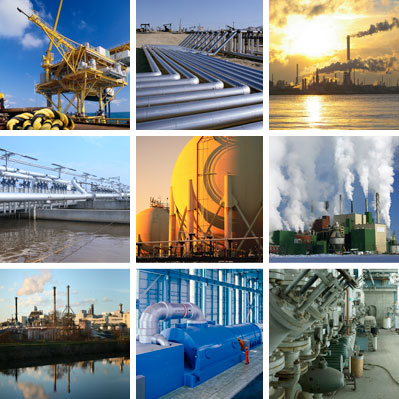 Partneri:
UNICOM:
Zahvaljuljući iskustvu i našim partnerima u mogućnosti smo da ponudimo sigurna, pouzdana i efikasna rešenja i opremu. Za kompletnu informaciju kontaktirajte nas.

Process Measurement and Control Products: FI, PI and MS products: Pressure & Temperature, Wireless, VersaFlow, Smartline Level, Liquid Analytical, Paperless Recorders, Actuators, Controllers, Thyristors, HC900, Master Logics, Experion HS, Experion LS, Experion LX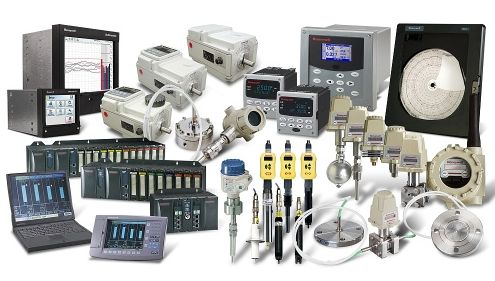 Kratak pregled, brošura, oprema u polju, preuzmite ovde - verziju na srpskom preuzmite ovde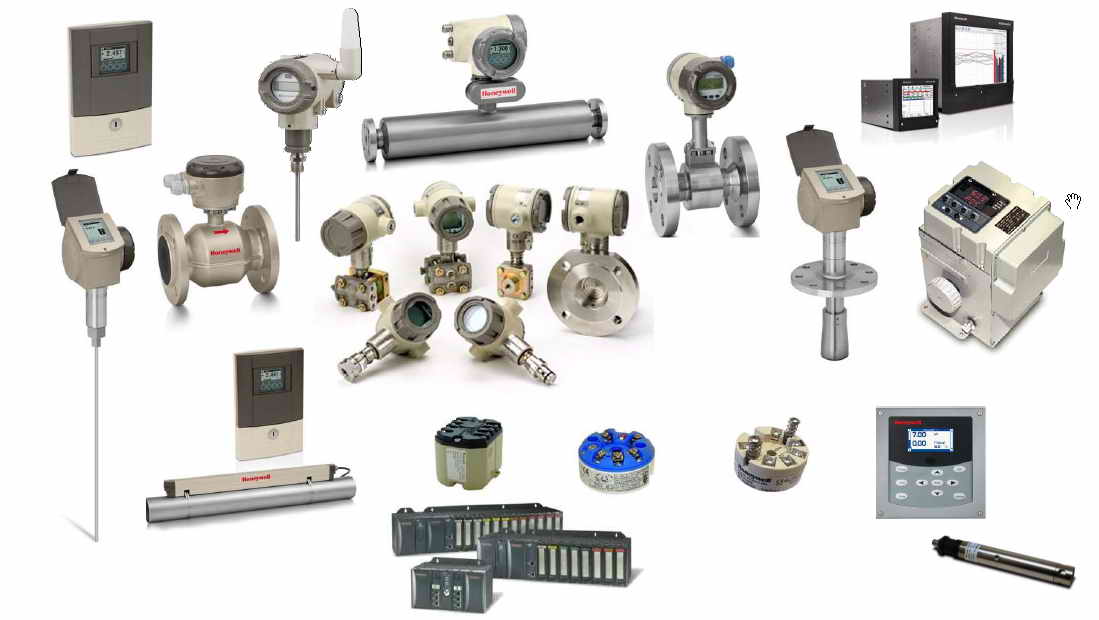 Transmiteri: pritiska, protoka, nivoa, temperature, multivarijabili, bežični, gasa.
Merenje protoka: koriolis, elektromagnetno, ultrazvucno, vorteks.
Pisači: papirni, digitalni, video.
Regulatori
Programatori
Indikatori
Radarsko merenje nivoa
Merenje protoka
Pokretaci velike snage

Frekvetni regulatori
Pirometri
Temperaturni senzori
Regulisana napjanja, tiristori
Merenje korozije u realnom vremenu
Temperaturni senzori, pirometri
Analitička Instrumentacija, analizaotori, transmiteri i senzori:
provodnosti
pH/ORP analizatori
transmiteri elektroprovodnosti
rastvorenog kiseonika
vlaznosti
relativne vlažnosti i tačke rose
procesni analizatori vode.
gasni analizatori i hromatografi
preuzmite kratku brošuru o analitičkoj instrumentaciji ovde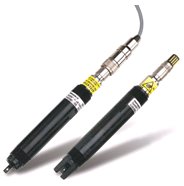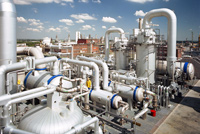 Napredna kontrola i optimizacija
HC 900 Hibridni Kontroler, µDCS HC900 Modular Process & Logic Controller
(napredni procesni i logicki kontroler sa modularnim i skalabilnim dizajnom za razlicite procese, kliknike na link za dokumentaciju i primere)
SpecView SCADA Software, HMI
Experion LX ( DCS ) datasheet1, datasheet2
https://www.honeywellprocess.com/library/marketing/brochures/improving-the-performance-of-power-plants-worldwide.pdf
Kontrola gorionika, kotlova i industrijskih baklji
Procesne, operacione i poslovne aplikacije
Dodatni info, tehnički podaci na www.honeywell.com/imc/
Complete catalog with all product specifications for a range of Field Products.

Literatura:

Oprema u polju
Field Instrumentation Brochure
Pressure Transmitter Brochure
Temperature Transmitter Brochure
Tips to Address Temperature Measurement Reliability Challenges
Paperless Recorders Brochure Trendview
Field Products brochure for the Thermal industry
Power Plants, measurement & control
Analytical Instruments for Power Industry Brochure
Analytical Instrumentation Brochure
Honeywell Thyristors (product catalog)
Controllers and Set-Point Programmers Brochure
HercuLine Electric Actuators Brochure
HC900 Controller Brochure
HC900-Process-and-Safety-Systems with SIL2 functionality
HC900 Process and Safety System Catalog
OPC integracija
Solutions-for-Thermal-Processing
Experion HS Brochure
MasterLogic PLC Brochure
Product Information Note: DR4300 Circular Chart Recorders: Digital Recording at the Price of Analog



Whitepaper & Solution Notes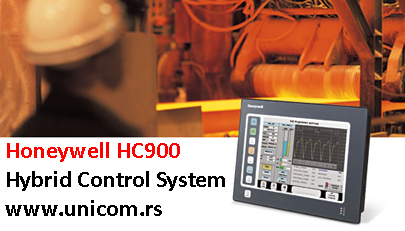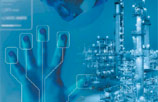 Senzori i kontroleri za kontrolu gorionika i kotlova - online katalog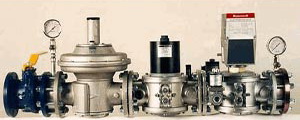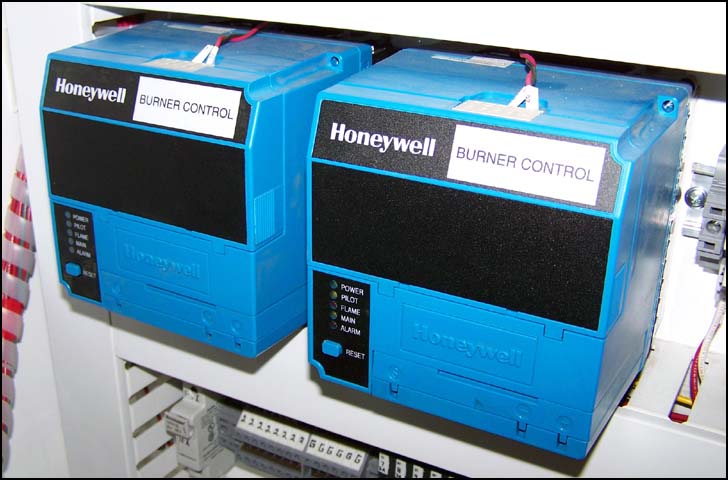 Dodatni info, tehnički podaci na http://customer.honeywell.com

Back to top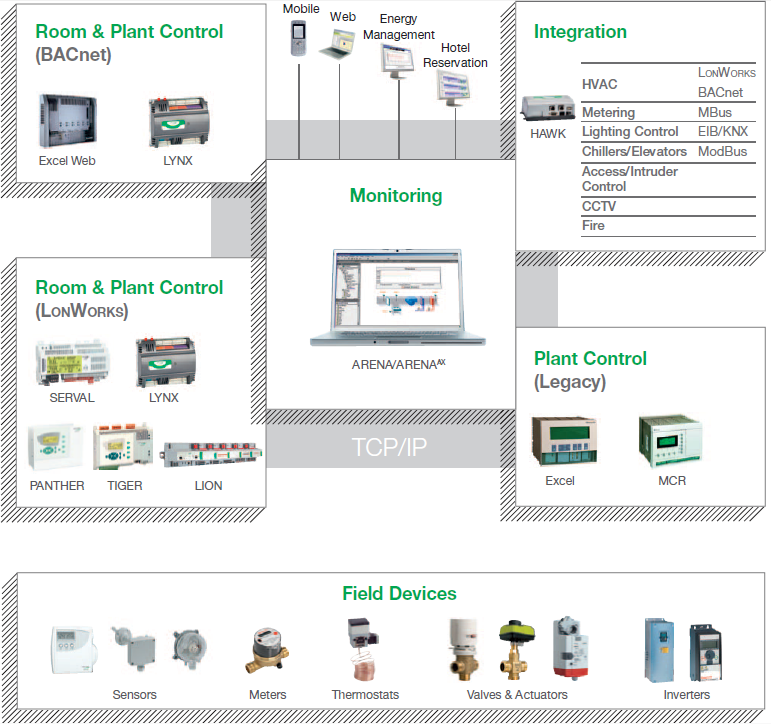 ECC http://products.ecc.emea.honeywell.com/europe/
Klimatizacija, Grejanje, Hlađenje, Energetska Efikasnost, BMS, Integracija sa drugim sistemima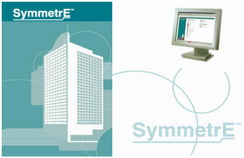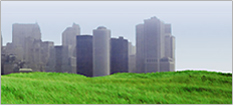 Proizvodi i rešenja za automatizaciju i upravljanje objekata, zgrada, kuća i stanova, BMS.
Optimizacija postojećih zgrada, energetska efikasnost, inženjering www.buildingexperts.info
Proizvodi za tretman pitke vode, ventili, pokretači, filteri, filterske kombinacije, Braukmann,
• senzori i transmiteri temperature, vlage, pritiska, diferencijalnog pritiska, kvaliteta vazduha, sobni, kanalski, spoljni, nalegajući, pneumatski, za staklenike, LON, BACnet.
• presostati i diferencijalni presostati za vazduh, gasove, vodu, paru.
• termostati mehanički, električni, elektronski, sobni, programabilni, bezični, fenkoilski, bojlerski,
nalegajući, dimnih gasova, mraz.
• termostatske glave, MNG.
• higrostati sobni, kanalski.
• frekvetni regulatori.
• regulatori nivoa.
• bezični regulatori i senzori.
• indikatori protoka za vazduh i vodu.
• filteri i filterske kombinacije.
• prolazni i trokraki, mešni i razdeoni ventili, trokrake i četvorokrake slavine, kuglasti ventili,
leptir ventili sa elektromotornim i pneumatskim pokretačima, elektromagnetni ventili.
• ventili za kotlarnice i bojlere.
• reduciri pritiska, regulatori diferencijalnog pritiska, sigurnosni, odzračni, balansni, nepovratni
ventili, radijatorski ventili, regulatori promaje, termostatski ekspanzivni ventili.
• pokretači ventila, slavina i žaluzina: on/off, plivajući, modulacioni, elektromotorni, elektrotermički, pneumatski, LON, oprema za KGH sisteme u EX (protiveksplozivskoj) izvedbi.
• regulatori, kontroleri, indikatori i datalogeri - električni, elektronski, mikroprocesorski, samostojeći, slobodno programabilni, modularni, zonski, OTC, bezični, kotlovski, sobni, kompleksni, univerzalni.
• integracija sa drugim sistemima, merenje potrošnje energije, kontrola osvetljenja i žaluzina,
• kompleksni sistemi cetralnog i daljinskog nadzora i upravljanja nad objektima - CSNU, BMS.
• sistemska integracija kontrole pristupa, protivprovalnih, protivpožarnih i video sistema.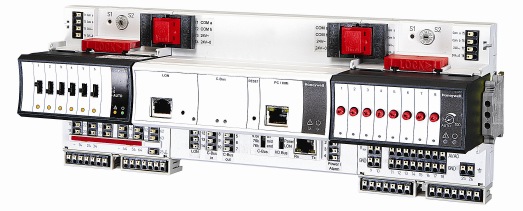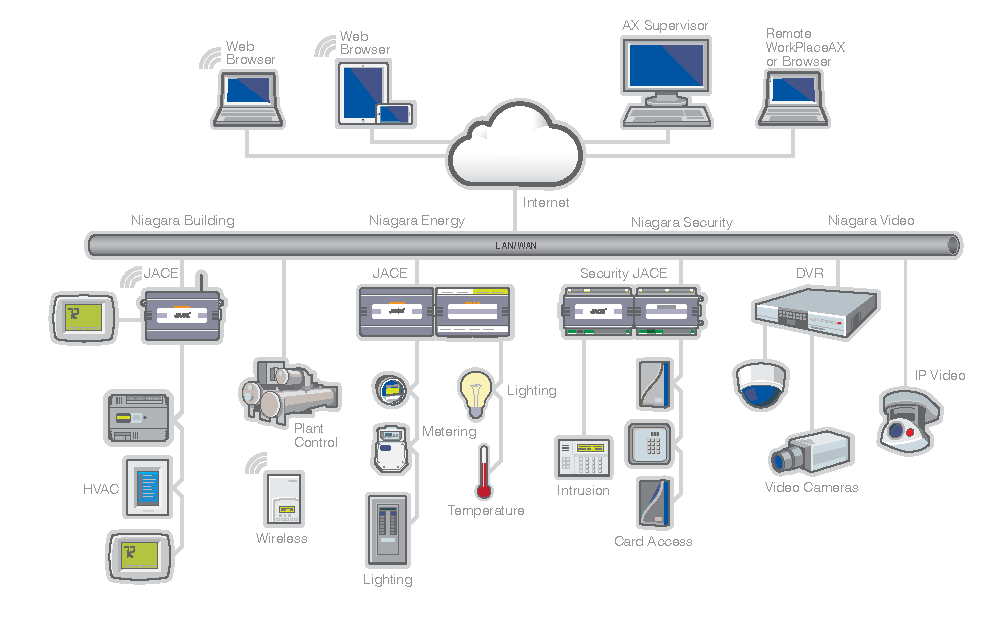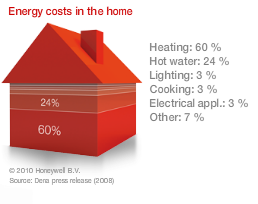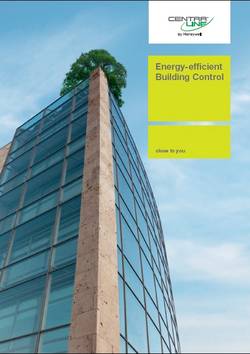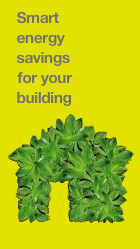 Dodatni info, tehnički podaci na: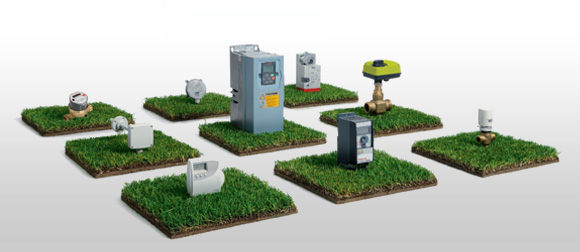 Za besplatan katalog pošaljite email na info @unicom.rs


Novi proizvod: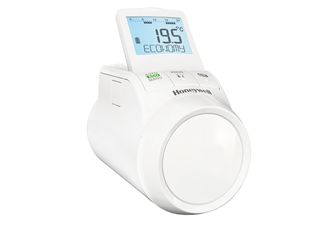 Prenosni i fiksni detektori gasa - detektujte bilo koji gas! kratak pregled proizvoda
Senzori, transmiteri, kontroleri, centrale, signalna oprema, sirene i alarmi, datalogeri,
UV/IC/Optički detektori plamena za Ex zone www.firesentry.com
BW Technologies™ prenosni detektori gasa www.gasmonitors.com (katalog ovde)
Sample Systems za uzorkovanje gasa u različitim aplikacijama
Hi-tech sistemi za detekciju gasa u laboratorijama, poluprovodničkoj industriji, objektima...
Bežični senzori i centrale za detekciju gasa www.raesystems.com
Detekcija gasa u tunelima (posedujemo više domaćih referenci)
Kucna detekcija gasa, ugljen monoksid, i prirodni gas - metan.
Različiti senzori za različite aplikacije. Gas Detector Magazine
Dodatni info, tehnički podaci na Detekcija Gasa www.detekcijgasa.rs ili specijalizovani sajtovi:

Eaton Cooper Life Safety - zvučni i svetlosni alarmni za opasne Ex zone :

Mikroprekidači i Senzori
Resenja za: Industriju, Medicinu, Transport, Vojnu industriju, Test i Merenje.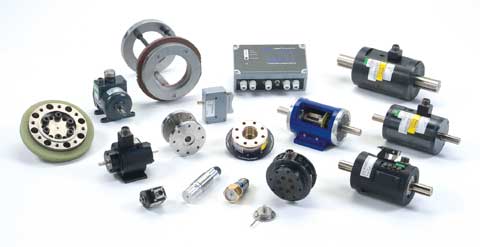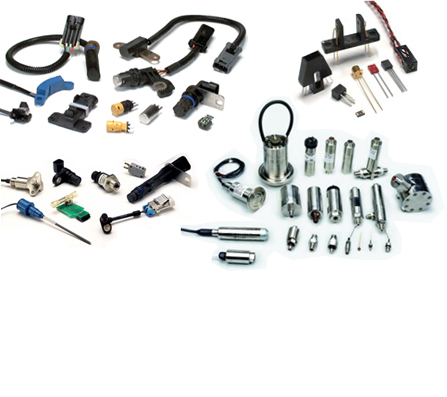 Senzori: (MICRO SWITCH™, Sensotec, Lebow, SenSym, Hobbs...):
brzine, pozicije, toplote, vlažnosti, pritiska, sile, protoka, industrijski, sigurnosni,
bezični, infracrveni, magnetni, ultrazvučni, termalni, nivoa tečnosti, tasteri,
minijaturni, specijalni, stanja opreme, bezkontaktni, granični i krajnji prekidači, elektromehanički, tasteri, indikatori, starteri, sigurnosne zavese, moduli...

Senzori za različita merenja, potenciometri, enkoderi i rezolveri, mikroelektronika...

Oprema za naftnu, gasnu, petrohemijsku, farmaceutsku, metalsku industriju...
Kontrola i senzori za automobilsku industriju, avio i vojnu industriju...
Senzori za test i merenje

NOVI PROIZVODI: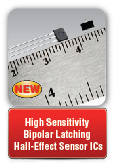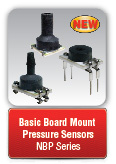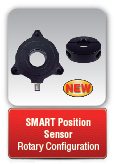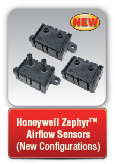 Dodatni info, tehnički podaci:



je vodeći svetski proizvođac ventila sa mnogobrojnim brendovima.
Anderson-Greenwood Avid-Controls Biffi-Actuators Burbach Chema Crosby Descote
Dewrance Fasani FCT FloCheck Gachot Gimpel Hancock Hindle Hovap Intervalve
Keystone Klein KTM Morin-Actuators Narvik Neotecha Penberthy Raimondi Sapag
Sempell Triangle Tyco-Controls Valvtron Vanessa Vonk Whessoe-Varec Winn Yarway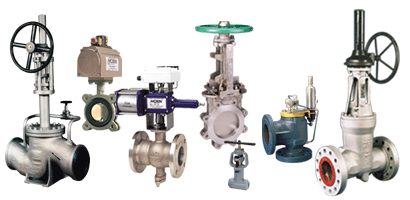 • Ventili: loptasti, leptirasti, zaporni, nepovratni, sigurnosni,
za zaštitu pumpi i parnih turbina, za uzorkovanje,za regulaciju temperature, za rezervoare, za kriogene aplikacije, za specijalne namene i različite industrije, zasuni...
• Pokretači: pneumatski, električni, hidraulični.
• Pozicioneri: pneumatski i elektropneumatski. www.westlockcontrols.com
• Indikatori nivoa za energetiku i industriju:
mehanički, magnetni, elektronski.
Kratki katalozi:
pregled svih Pentair ventila
Pressure relief valves
Vanessa leptir ventili, metal na metal
Leptir venitili
Aktuatori
Vanesa - (triple offset valve with true zero leakage) http://www.vanessavalves.it/
dokumentacija za Vanessa leptir ventile: ovde



Back to top
elektromagnetni ventili, ventili za visoke pritiske, filtracija vazduha i gasa,
elementi instrumentacije: manifoldi, kutije, grejači, fitinzi, cevi i prateći pribor.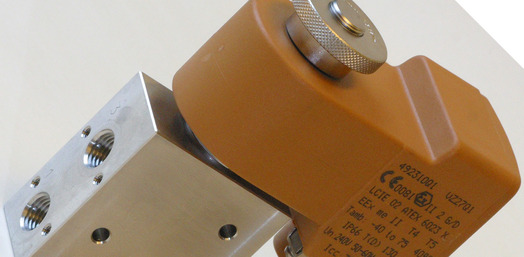 Balston™ / Finite™ filterski elementi, filtracija vazduha i gasa, analitički gasni sistemi, generatori gasa.

Lucifer™ elektromagnetni ventili i regulatori pritiska, katalog u PDF formatu
elementi instrumentacije (clanak), Parker IPDE With Parker products, you are in Safe Hands because we engineer safety and reliability into every design.
Valves
Fewer components, reduced risk of blocking and innovative space-saving solutions for panel layouts.
Manifolds
Limit environmental impact and control costs with ISO 15848 'Class A' certified manifolds.
Flanged products
Replace conventional multiple valve installations with a single unit that reduces leak paths and stresses.
Fittings and Tubing
High-integrity tubing and Parker connectors offer a reliable, safe choice.
Close coupling
Increase measurement accuracy and eliminate long tubing runs with direct or close-mounted process instrumentation.
Complementary Products
A range of complementary products that carry on our tradition of innovation and exacting standards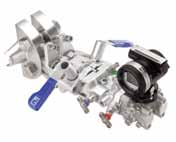 proizvodi elektromagnetne i ultrazvučne merače protoka.
proizvodi opremu za indikaciju, merenje i kontrolu nivoa i protoka i to:
indikatore nivoa,
nivo prekidače,
protočne prekidače,
rotametre,
vizuelne indikatore protoka
.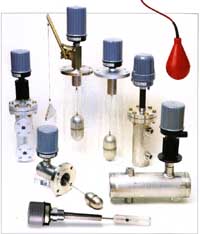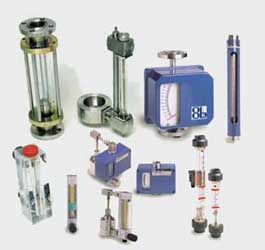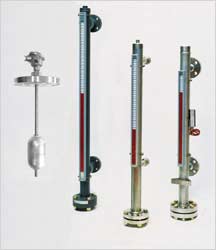 oprema za zaštitu instrumentacije:
ormani,
kutije,
zakloni,
grejači,
termostati,
grejni kablovi.



analizatori gasova:
• procesni analizatori gasova,
• analizatori dimnih gasova,
• analiza gasova u prehrabrenoj industriji,
• analiza gasova u pakovanjima hrane.
specijalizovana procesna i laboratorijska oprema za merenje vlažnosti, tačke rose i kiseonika.
Proizvode transmitere tačke rose, higromere, senzore vlažnosti,
procesne analizatore vlage i kiseonika.


Preuzmite kraći preged ovde

Katalozi:
•  
 Chilled Mirror Range Brochure
•  
 Dew-Point Transmitters and Instruments
•  
 Humidity and Dew-Point Calibration Instruments, Systems & Services
•  
 Humidity Calibration Solutions
•  
 Moisture and Hydrocarbon Dew Point Measurement
•  
 Oxygen & Binary Gas Measurement and Analysis
•  
 Portable Humidity Solutions
•  
 Relative Humidity Measurement and Calibration - Catalogue
•  
 Relative Humidity Measurement and Calibration - Short Form
.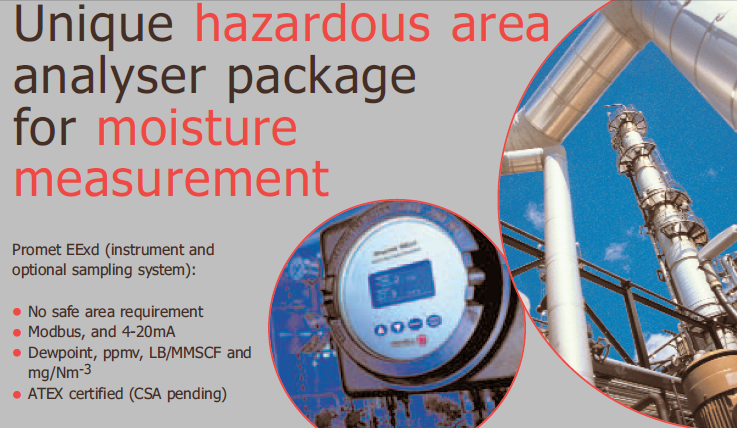 bezkontaktno merenje i praćenje primenom radioizotopa i mikrotalasa procesnih parametara kao što je:
gustina,
nivo,
vlaga,
koncentracija,
protok.
je kompanija specijalizovana za:
• vizuelno praćenje stanja u rezervoarima, kamere za proces,
• kamere za visoke temperature, termovizijske sisteme,
• merenje nivoa, merenje dimenzija, industrijsko osvetljenje,
• praćenje procesa kristalizacije, veličine, oblika i boje čestica.
Prekidači i transmiteri pritiska, temperature, protoka i solenoidni ventili.
Proizvodi više od 65 godina vrhunske proizvode u području merenja pritiska i temperature za
sigurnosne aplikacije za tečne i gasne fluide, sada i sa SIL 2 sertifikatima (SIL Certification as per IEC 61508-2 MTTFd values as per DIN EN ISO 13849-1). PDF katalog / PDF brošura (pregled) / PDF primeri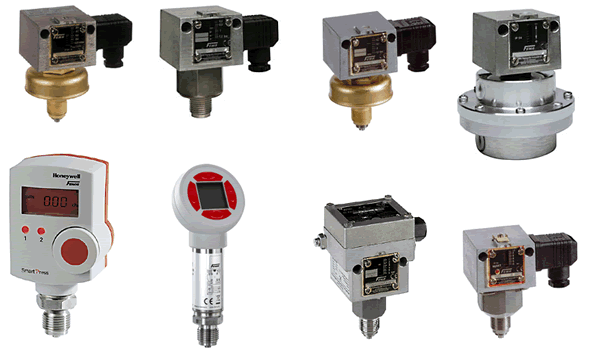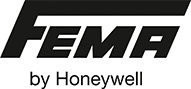 Certification as per EN 60079 Ex-d, Ex-e, Ex-t, and Ex-i (NEW!)
specijalizovani procesni optički pirometri za merenje temperature.

regulacioni ventili po licenci Honeywell-a.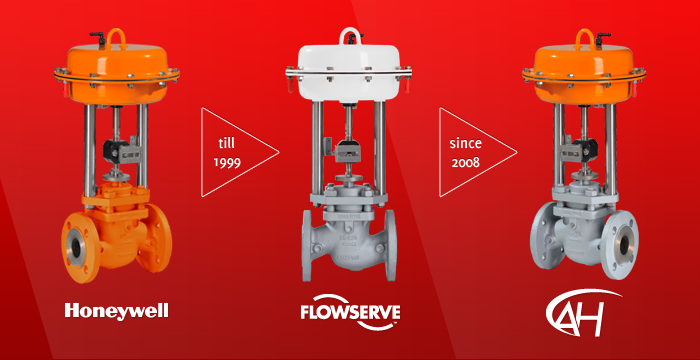 proizvodi regulacione ventile,on-off ventile, reducire pritiska, pozicioneri, i/p pretvarače.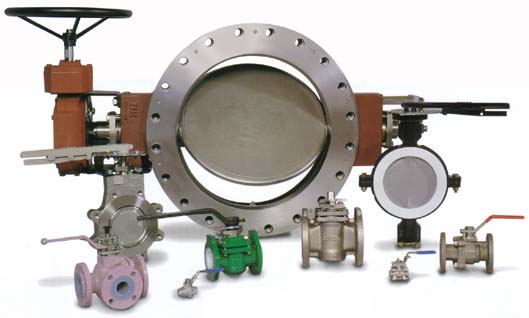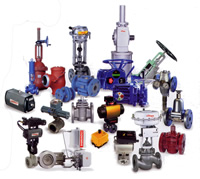 industrijski ventili i pokretači za standardne i specijalne aplikacije.
Delta OHM prenosni i fiksni merni instrumenti, datalogeri i transmiteri za merenje:
temperature, pritiska, vlažnosti, provodnosti, rastvorenog kiseonika, pH, foto-radiometri, anemometri, higrometri, multifunkcionalni, HVAC instrumenti, meteorološka oprema za analizu okoline.
je kompanija specijalizovana za:
• temperaturne i signalne transmitere, konvertere, kondicionere,
• izolatore i izvore napajanja za montažu na DIN šine,
• distribuirane i/o module, akvizicija podataka...
kompletna oprema za merenje i praćenje: protoka, temperature i pritiska komprimovanog vazduha i industrijskih gasova, preuzmite katalog
grejni kablovi (heat tracing, surface heating, heaters)
Metalurgija
Oprema i rešenja za metalugiju